A bumper month this month. I have splurged, a lot and managed to acquire a lot of the things I have wanted for quite some time, added to my collection. So without any further ado, let's get started.
Arcade1Up Pacman Countercade
Relive the glory days of arcade gaming in the comfort of your own home with Arcade 1Up's Pac-Man at home Counter-cade!
Pac-Man is back, man! Outrun the ghosts and collect Pac-Dots while navigating Pac-Man through the maze. Complete each stage by collecting all of the dots and avoiding the tricky ghosts. Experience this gameplay as you would have in an arcade with Arcade1Up's Counter-cade featuring original gameplay with full size controls.
Features
• Table top design
• 2 Games in 1 – Pac Man and Galaga
• Upgraded 8″ Color LCD screen
• Real feel arcade controls & buttons
• Original Artwork
• Coinless operation
• Volume control
• On Screen Game Selection Menu
• Plugs into an AC outlet

This is a fantastic little machine, The screen is vibrant and the sounds are all authentic. Arcade1Up also do full sized arcade cabinets which I would love but the wife would have a fit if I brought one into the house, so this was a happy compromise.

Rating – Complete
Price Paid – £120 (Argos)
Pole Position – Atari 2600
Pole Position is an arcade racing video game, this version was released in 1988. In this game, the player controls a Formula One race car, and has to complete a time trial lap within a certain amount of time (between 57 and 120 seconds) to qualify for an F1 race at the Fuji Racetrack. After qualifying, the player races against seven other CPU-controlled cars in a championship race (but if they do not qualify, the car will stay on the track until the timer runs out). The player must also avoid going off the road so that they will not crash into the billboards. Play continues until either time runs out in any lap and/or complete four laps of the race, which ends the game.
Pole Position was the first racing video game to feature a track based on a real racing circuit. It was also the first game to feature a qualifying lap, requiring the player to complete a time trial before they can compete in Grand Prix races.

I purchased this mainly because it was sealed. It's hard to believe that you can still find 30 year old games in the wild still sealed.

Rating – Sealed
Price Paid – £10 (Facebook Group)
RetroFlag GPi Case
The RetroFlag GPi Case is a case for the Raspberry Pi Zero (a super-small, hackable, and ultra-low-cost computer.) that takes its design cues from a Nintendo DMG original Game Boy.
The GPi case contains a bright and clear 2.8″ IPS screen which provides excellent viewing angles. The brightness of the screen can be controlled via a wheel on the side of the case.
Just 3x AA batteries are required to power the entire package (the Raspberry Pi Zero and GPi screen/board). The batteries are housed in the same rear compartment location as the original Game Boy. Another option is to use the included USB power cable and power the GPi directly.
A speaker is included in the case and can be controlled by the volume wheel on the side, however on the underside of the case you'll also find a 3.5mm jack to use with your headphones if you need to keep things quiet.
On the front of the case are all of the usual Game Boy style buttons you'd expect, however RetroFlag have also added two subtle L/R shoulder buttons on the rear of the case.

The Raspberry Pi Zero can be used for a wide variety of things, but to this retro gamer, there's only one use I'm interested in. I purchased this in a set that included the case, an SD card and the Raspberry Pi Zero. I immediately flashed the included SD card with a specific image that included a whole host of emulators for different systems as well as hundreds of games too (more than I could ever play).
I'm extremely happy with this, it is very comfortable to use for long periods of time and especially for Game Boy games, it's incredibly useful to have a bright screen.

Rating – Complete
Price Paid – £90 (Amazon)
Atari Jaguar Console
I have wanted to get another one of these consoles for a while now, but the prices just seemed to be going up and up, so I had to pounce when I had the chance.
I originally had one of these as a kid. I remember getting one from a second hand shop for £50 when it was current. I remember loving the consoles striking design, it was truly different looking than any of it's contemporaries. The grown that greeted you when you turned on the console was a great touch and really helped you feel like you were playing something very powerful indeed. I never did find out what happened to my childhood console, I assumed that it was placed in the attic and forgotten about, but that turned out not to be the case 🙁

Rating – Complete
Price Paid – £275 (eBay)
Please see console page here for review and info.

This console also came with 2 games
Cybermorph: Rating – Loose
Supercross 3D: Rating – Loose
Atari Lynx II Console
I never had an Atari Lynx when I was younger, it totally passed me by and I didn't know it existed. It wasn't until years later that it appeared on my radar. Getting it today I'm shocked by how large it is, its a beast of a console. Calling it "handheld" is pushing it slightly. The console looks and feels rugged and sturdy enough, and the screen is a lot clearer than the Sega Game Gears in my opinion. The cartridges the games come on look great and are very thin, which is very different than the cartridges for other systems of the time.
Rating – Boxed Inc Manual
Price Paid – £150 including 10 games (eBay)

Please see console page here for review and info.

This console also came with 10 games
Electrocop: Rating – Loose
Rampage: Rating – Loose
Gauntlet: Rating – Loose
Ninja Gaiden: Rating – Loose
Klax : Rating – Boxed Inc Manual
Xybots: Rating – Boxed Inc Manual / Poster
Chips Challenge: Rating – Boxed Inc Manual
California Games: Rating – Boxed Inc Manual
Blue Lightning: Rating – Boxed Inc Manual
Awesome Golf: Rating – Boxed Inc Manual / Poster
PC Engine Coregrafx Mini Console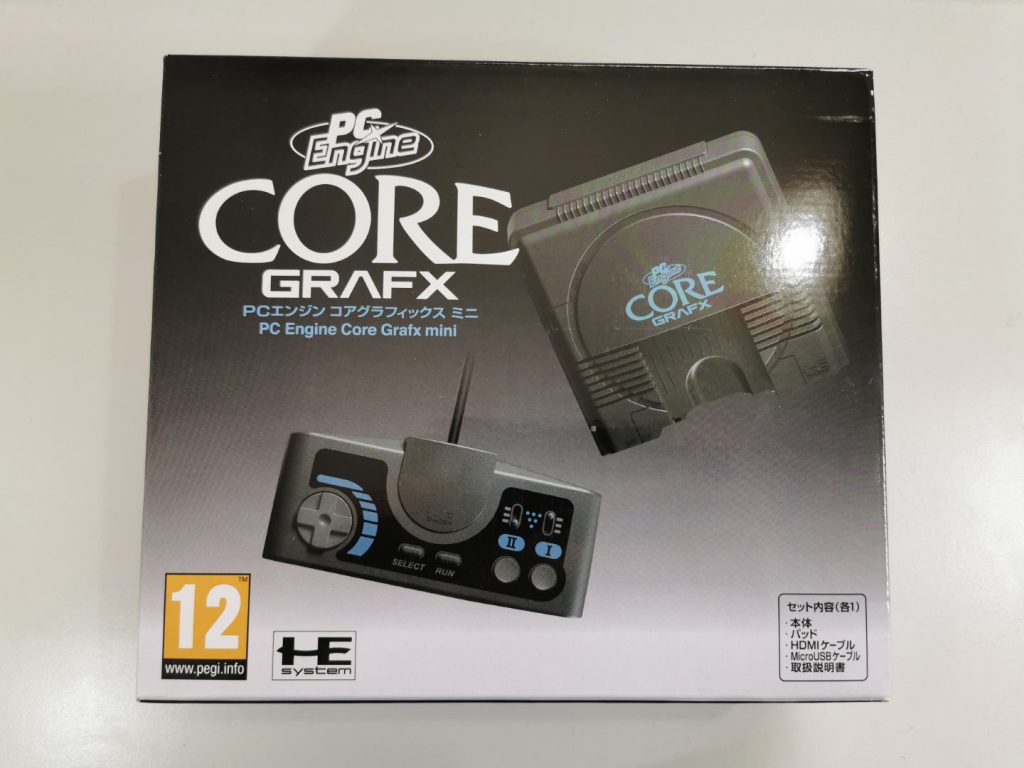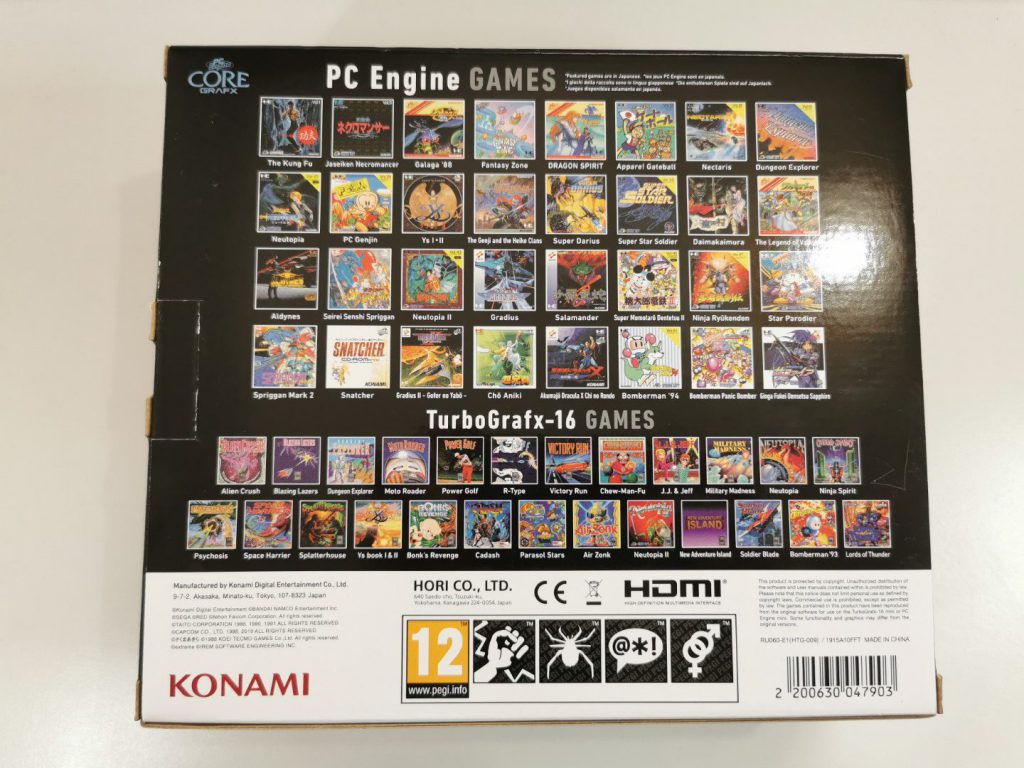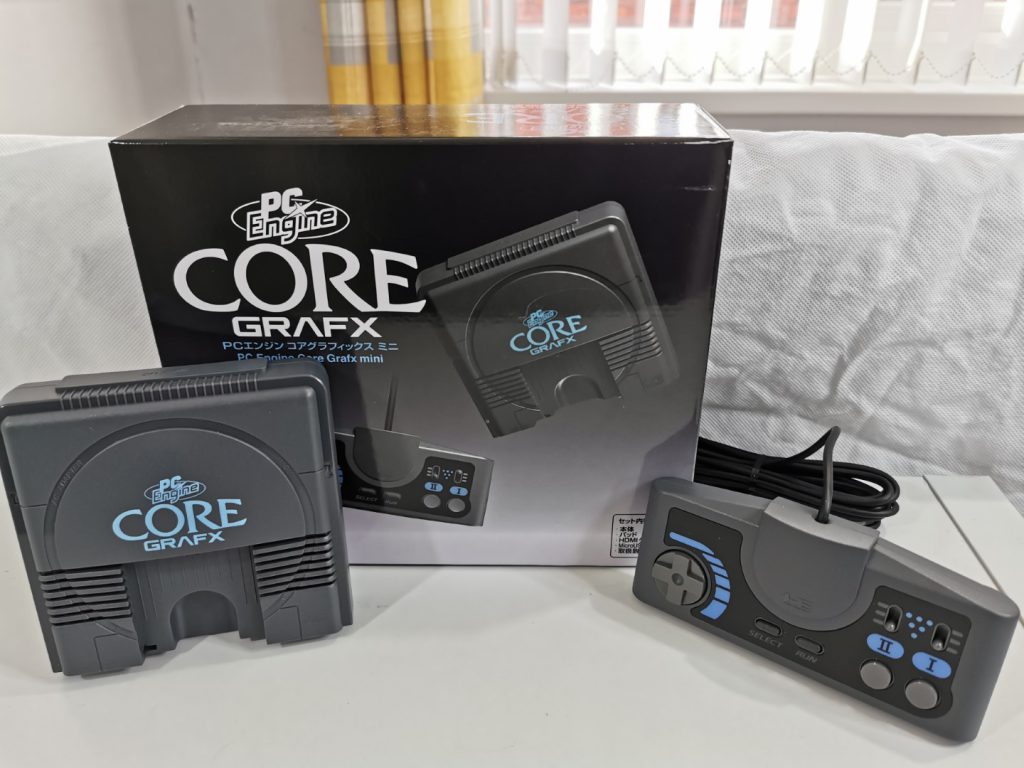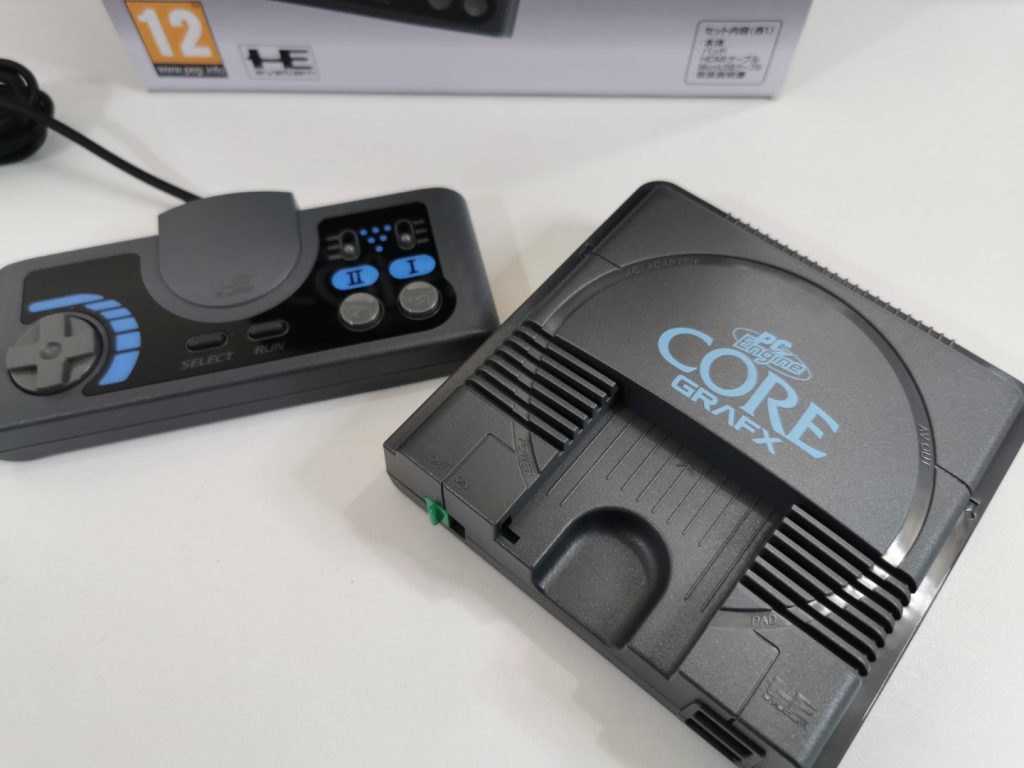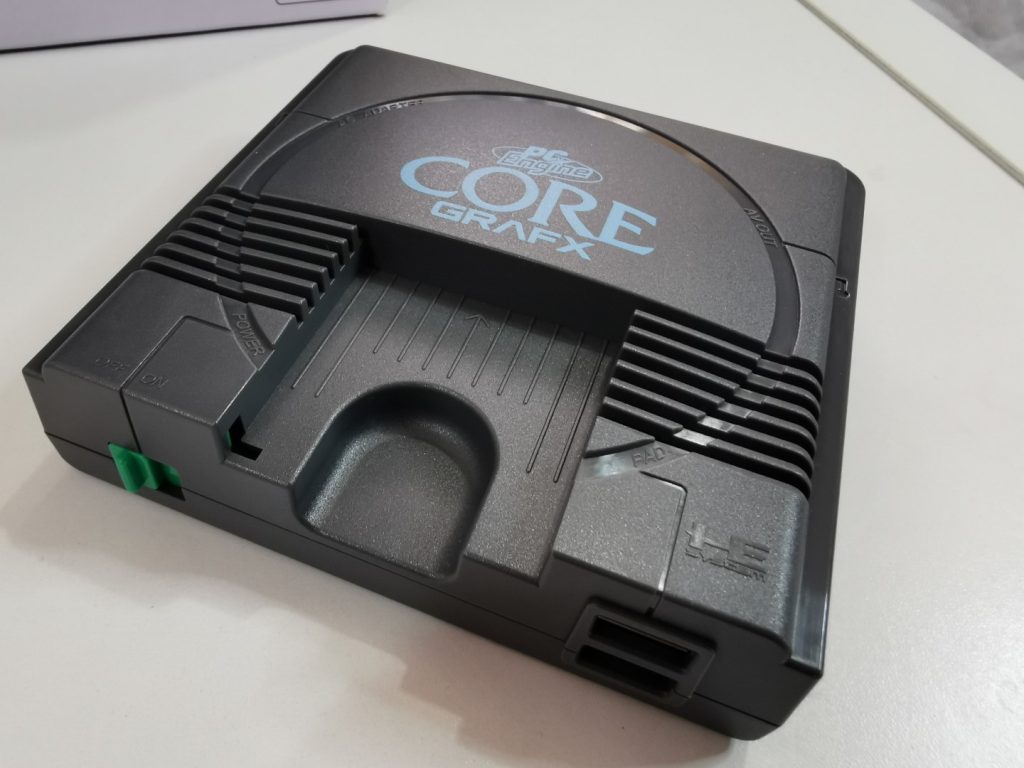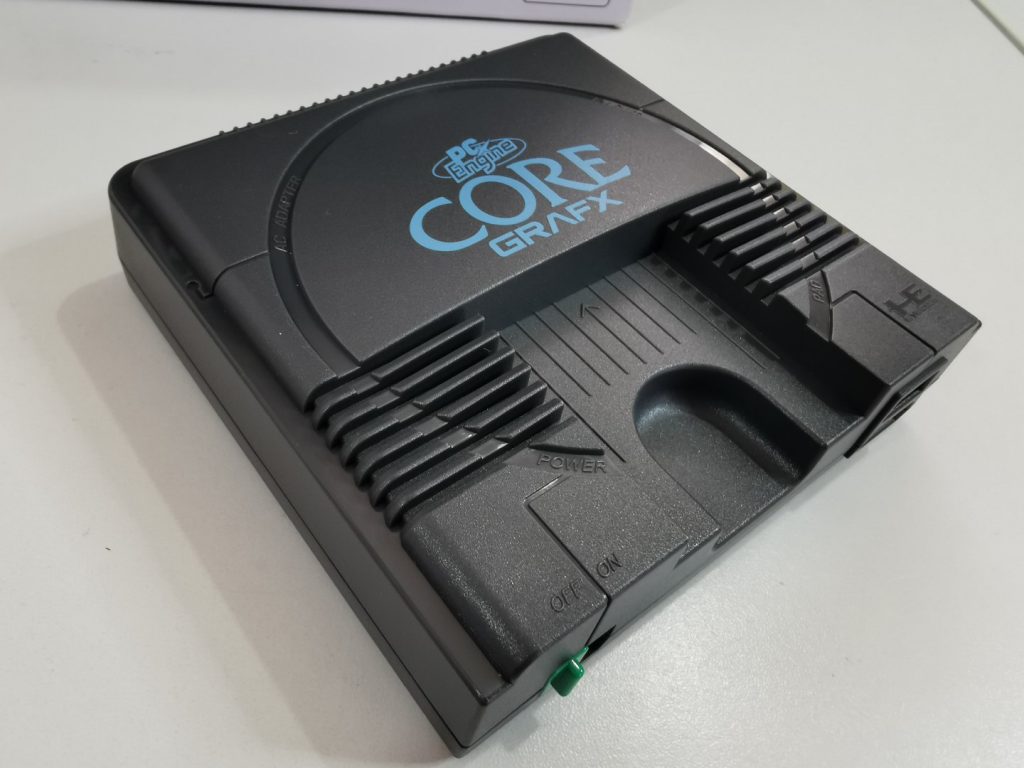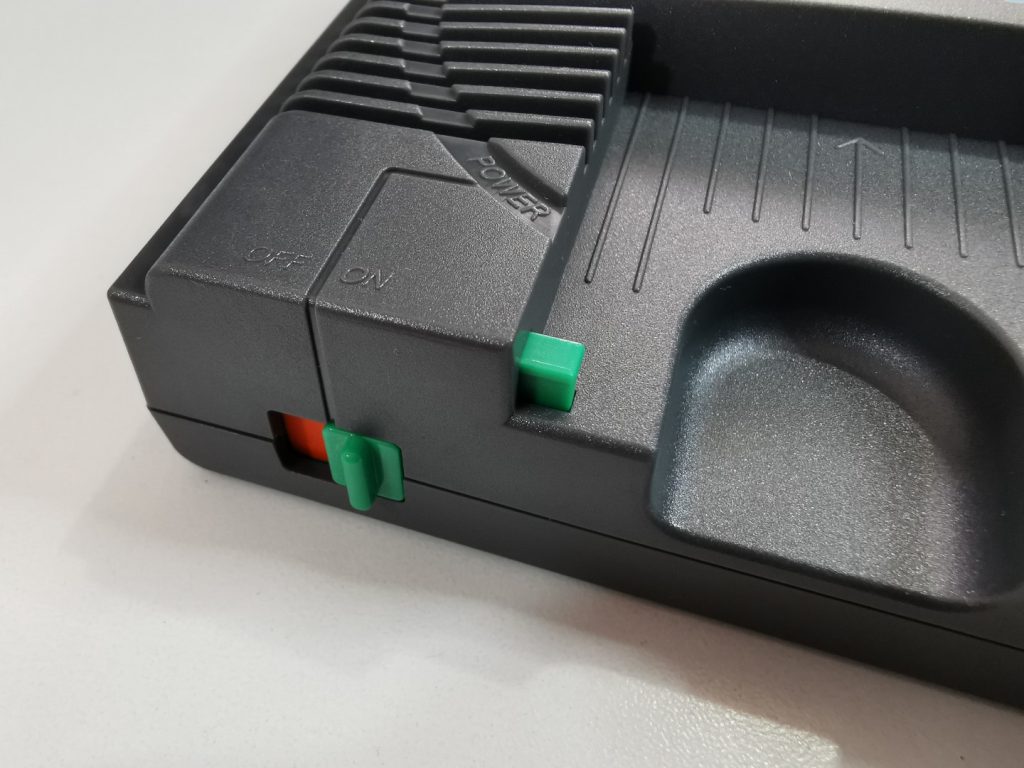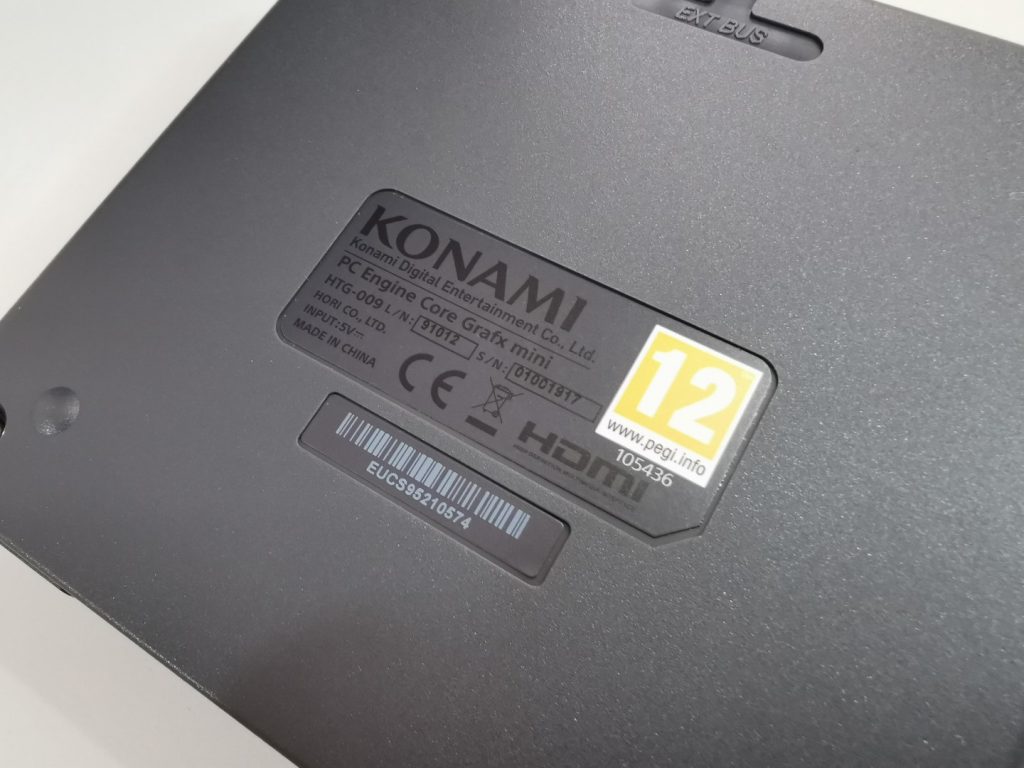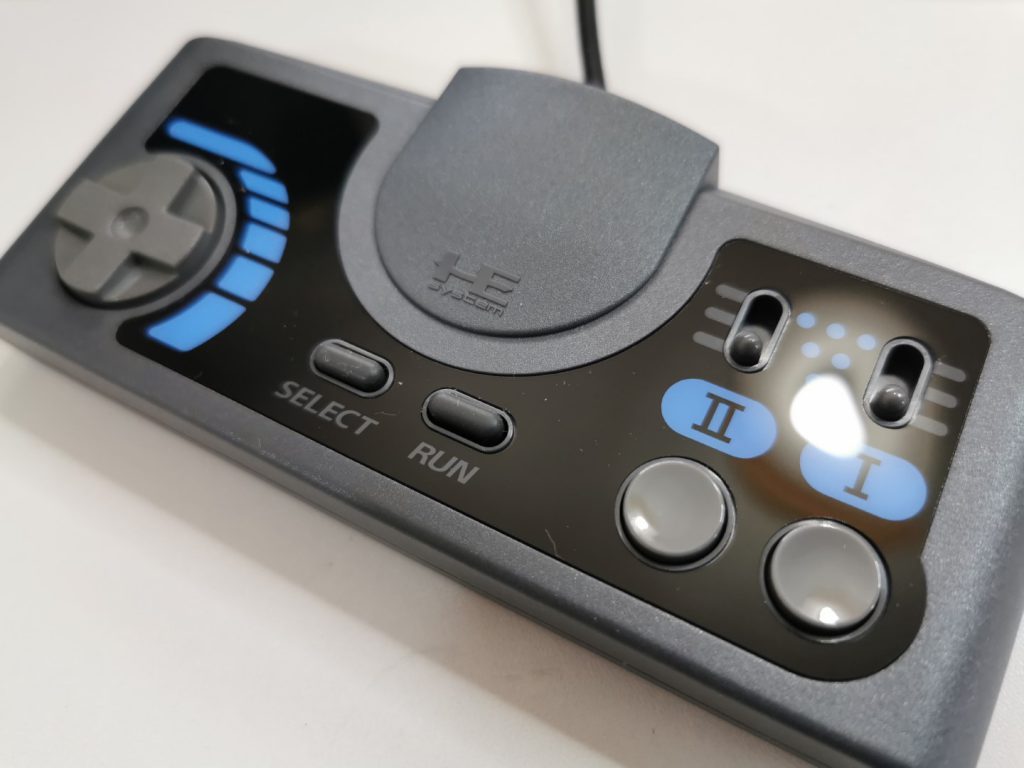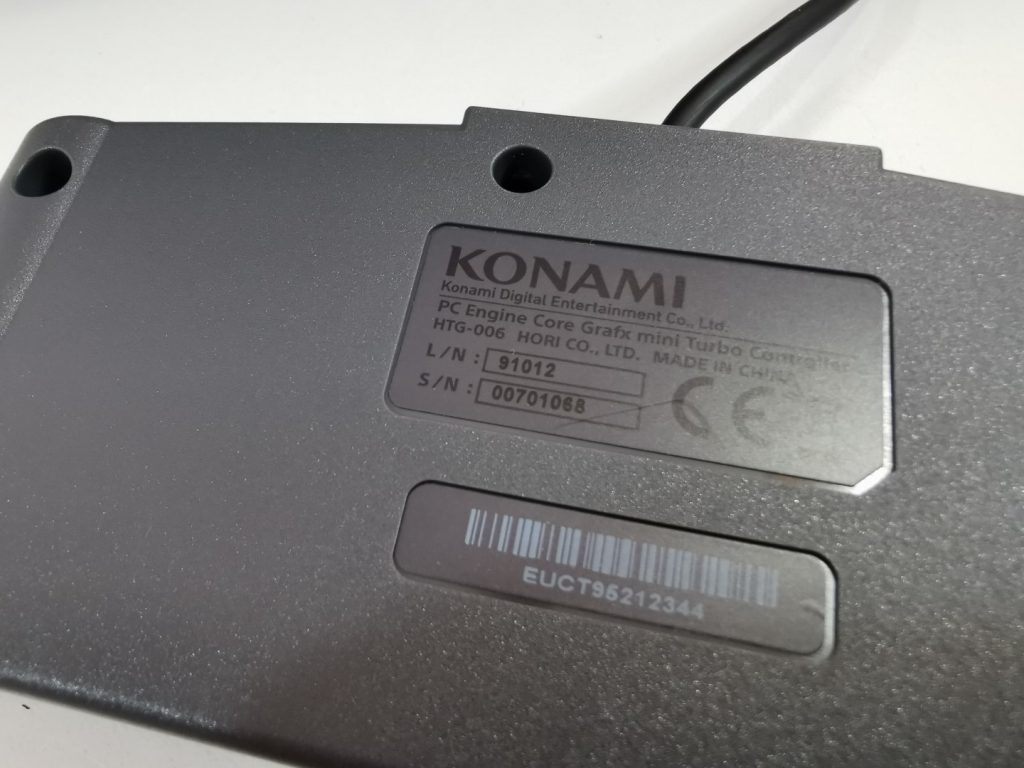 The compact version of the classic 1987 console currently now features a range of retro games containing select titles that overlap in both the TurboGrafx-16 and PC Engine lineup. Splatterhouse has been added to the TurboGrafx-16 line-up and six retro games have been added to the PC Engine's.
The Mini is half the size of the original TurboGrafx-16 video game console and can support two controllers out of the box. It includes one full-size replica controller (that connects through USB) There are separate Mini console releases for North America, Europe and Japan, as the Mini and its included controller that reproduces the original console's regional decal and colour variations.
The full list of games included are as follows:
Air Zonk
Alien Crush
Blazing Lazers
Bomberman '93
Bonk's Revenge
Cadash
Chew-Man-Fu
Dungeon Explorer
J.J. & Jeff
Lords Of Thunder
Military Madness
Moto Roader
Neutopia
Neutopia II
New Adventure Island
Ninja Spirit
Parasol Stars
Power Golf
Psychosis
R-Type
Soldier Blade
Space Harrier
Splatterhouse
Victory Run
Ys Book I&II
And the remaining 32-game, Japanese-language lineup of PC Engine games:
Akumajō Dracula X Chi No Rondo
Aldynes
Appare! Gateball
Bomberman '94
Bomberman Panic Bomber
Chō Aniki
Daimakaimura
Dragon Spirit
Dungeon Explorer
Fantasy Zone
Galaga '88
Ginga Fukei Densetsu Sapphire
Gradius
Gradius II – Gofer No Yabō –
Jaseiken Necromancer
Nectaris
Neutopia
Neutopia II
Ninja Ryūkenden
PC Genjin
Salamander
Seirei Senshi Spriggan
Snatcher
Spriggan Mark 2
Star Parodier
Super Darius
Super Momotarō Dentetsu II
Super Star Soldier
The Genji and the Heike Clans
The Kung Fu
The Legend of Valkyrie
Ys I・II
Rating – Complete
Price Paid – £100 (Amazon)
Paladone LED Collectible Pac Man Lamp
They say keep your friends close, and your enemies closer, well now you can keep Pac-Man's arch nemeses by your side with these Ghost Lights.
These fun retro lights feature Blinky the Ghost from the iconic retro arcade game Pac-Man in a stylish, pixelated design and is perfect for your living room, bedroom, study, and games room.
These 3D collectible lights stand at 10cm (4") tall and is an ideal gift for lovers of the Pac-Man series as well as general retro gaming fans.
This is the last of these lamps I needed to complete the set of 3.
Rating – Complete
Price Paid – £12 (Amazon)
Evercade Premium Pack Handheld Console
Evercade is a handheld game console developed and manufactured by UK company Blaze Entertainment. It focuses on retro gaming with ROM cartridges that each contain a number of emulated games.
It has a 4.3″ Screen and connects to your TV, up-scaling graphics to HD. You can save and load your progress at any point and there's a library of over 100 officially licensed 8-bit and 16- bit retro games.
Inside this premium Pack you will find:
Namco Collection 1 cartridge with 11 games including Pac Man, Dig Dug and Galaxian!
Interplay collection 1 cartridge with 6 games including Earth Worm Jim and Clay Fighter!
Atari collection 1 cartridge with 20 games including Centipede (2600), Ninja golf (7800), Asteroids (2600) and food fight (7800).
There's a lot to like with this little handheld. The screen is a good size, and its bright and clear. The use of cartridges is a nice touch that hits that sweet nostalgia spot. The only thing I'm not so keen on is the design of the thing, it looks too childish and the white colour? yuk. If they could combine this consoles use of cartridges and the Anbernic RG-350's looks (see August 2020 pickups post here), I think it would be spot on.

Rating – Complete
Price Paid – £80 (Amazon)
Divoom Ditoo Multifunctional Pixel Art Bluetooth Speaker
Meet Divoom Ditoo – A retro Bluetooth speaker recalls the nostalgia memory of the classic PC. From the backlit mechanical keyboard to the rounded, bulged bezel, to the Floppy-drive style SD card slot, every detail is crafted to respect the retro-vintage theme. It's a little cool gadget you must have for your desk.
The 16×16 pixel display is bright and vibrant that allows you to create your own pixel art easily by Divoom APP. Or you can select one of thousands of pixel art or animations in Divoom app community. Customize the LED screen with an Emoji face, Pokémon, or Pumpkin Lantern.
Ditoo provides a variety of helpful daily functions such as smart alarm clock, SMS notification, weather forecast, schedule etc… Through the Divoom APP, you can also listen to 50000+ online radio stations, make your own DJ effects as well as Pixel Art Colouring.

Rating – Complete
Price Paid – £67 (Amazon)
Bitmap Books-
Sega Master System: a visual Compendium (Book)
SEGA Master System: a visual compendium pays tribute to the amazing pixel art, product design and graphic design associated with this seminal 8-bit system. The book is officially licensed by SEGA and is the first of its kind to be released for the Master System.
Around 200 games are covered, with the main focus on their visuals, as the title suggests, accompanied by related soundbites, anecdotes and memories. Within SEGA Master System: a visual compendium you'll also find a series of larger features and interviews with developers and artists, ensuring a great mix of visuals and words in its 424 pages.
This is another fantastic book by Bitmap Books, I also have the NES/Famicom book and aim to get every book in the 'Compendium' series.

Price Paid – £35 (Amazon)
PUMA x NINTENDO Future Rider NES Trainers
PUMA's collaboration with Nintendo mixes some of our most iconic trainers with some of the most iconic console games of our childhood. The grey, red, and black colour scheme of this silhouette is a direct nod to the design known from the legendary Nintendo Entertainment System. The tag on the shoe's tongue features the cover of the first-ever Super Mario Bros.™ game. Other fun embellishments include the Power and Reset buttons, and a hangtag shaped like the Classic NES™ Controller.

These trainers are amazing. Everywhere you look on them, there is a Nintendo and Mario embellishment, from the power and reset buttons on the sides, to the inside soles showing Mario and Bowser. Even the tissue paper these were wrapped in has Mario all over it. I cant love these trainer more than I do. Incidentally, this is the most I've ever spent on an item of clothing in my life.

Rating – Unworn
Price Paid – £140 (eBay)
Neo Geo Consolized MVS CBOX Console
The original Neo Geo MVS (Multi Video System) was an arcade system developed by SNK that was very popular in arcades during it's lifetime.
It had multiple games to choose from, thanks to its multiple internal cartridge slots. Games could be easily swapped out at a fraction of the cost when compared to replacing an entire arcade cabinet.

The CBOX is, at its core a consolized Neo Geo MV-1C motherboard (the one found in the original MVS arcade machine. The original CBOX came in two flavours, one with Neo Geo controller ports and one with Neo Geo and Saturn ports. It output RCA, S-Video, Component, and RGB video.

This console has the Neo Geo universe bios installed, meaning extra game playing options, settings, and cheats are preinstalled. I can also play MVS cartridges from all regions with this mod installed. The console came with 2 Sega Saturn controllers which are nice to have, although using an arcade stick with this console is a must to get that arcade feeling. This console also came with a 161 in 1 multicart.

While not nearly as expensive as the Neo Geo AES console, this still cost a pretty penny, but it's a small price to pay for being able to play original Neo Geo games.

Rating – Loose
Price Paid – £350 (eBay)
Neo Geo CD Controller Pro
The Neo Geo Controller Pro was an update to the previous Neo Geo AES's arcade stick controller. known today as the Pro controller or the "kidney bean." The joysticks mechanics are basically unchanged from the previous iteration. Softer plastics are used for the buttons along with some new colours, A/B are now red and C/D are grey. The plastic form has also been changed. Instead of the ball design, it's now more in the shape of a mushroom cloud.

I have the Japanese version for the Neo Geo CD

Rating – Loose
Price Paid – £93 (eBay)