A great month of pickups this time. I managed to get a few great deals and a few ticked off my top 10 list. Not to mention my Christmas Presents.
First an update…
So at the end of last month you may remember, I had ordered the Nintendo SNES scope from Cex and only the receiver was sent. On Emailing support I was advised to return the bits I had to a store. So I went into my local Cex and explained the situation, they had to contact the store that made the mistake and apparently the store had found the missing scope and offered to send me it, but I declined. I think I'll just wait to get it another day.
This is the first real problem I have had with Cex and it hasn't put me off using them again.
Outlast: Trinity – Sony Playstation 4
Outlast: Trinity is a compilation of Outlast, Outlast: Whistleblower and Outlast 2 and was released in 2017.
Outlast
Outlast is a first-person survival horror video game. The game revolves around a freelance investigative journalist, Miles Upshur, who decides to investigate a remote psychiatric hospital named Mount Massive Asylum, located deep in the mountains of Lake County, Colorado.
Outlast: Whistleblower
Whistleblower starts off as a prequel to Outlast, revealing the reasons behind Mount Massive Asylum's outbreak, while simultaneously overlapping with the main story to reveal its conclusion from the previous cliffhanger. The add-on puts you in control of Waylon Park, a contract computer worker who tips off Miles Upshur – the protagonist of the main game – about the inappropriate activities that the Murkoff Corporation are conducting at the Mount Massive Asylum.
Outlast 2
Outlast 2 is the sequel to the 2013 video game Outlast, and features a journalist named Blake Langermann, along with his wife Lynn, roaming the Arizona desert to explore the murder of a pregnant woman only known as Jane Doe. Blake and Lynn get separated in a helicopter crash, and Blake has to find his wife while traveling through a village inhabited by a deranged sect that believes the end of days are upon them.
All the games in this series are played from a first-person perspective. The protagonists of Outlast have no fighting abilities. The player can walk, run, crouch, jump, climb ladders and vault over objects. Unlike most games, however, the player does not have a visible health bar on the screen and is unable to attack enemies. Their only weapon is a camcorder they must use to capture the horrible events unfolding as they progress through the game. The camcorder also has a night vision mode to navigate through dark environments.

Rating – Complete
Price Paid – £16.00 (Cash Converters)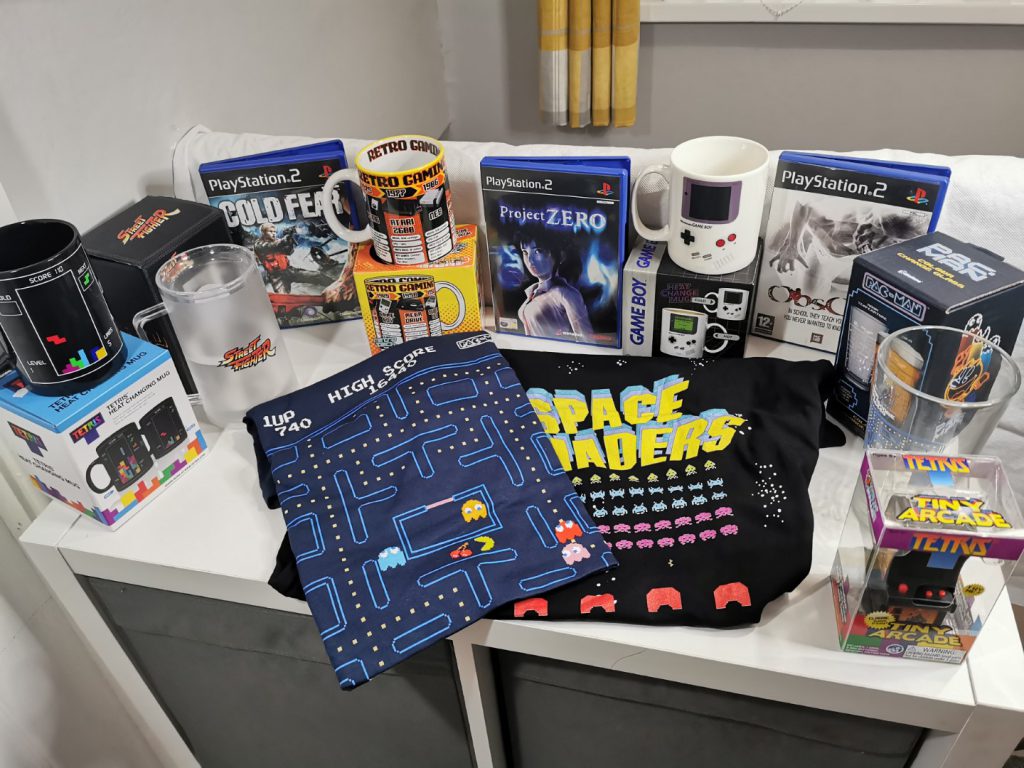 So because I have amazing family and friends, I received some amazing Christmas gifts this year.
Unofficial Pac Man Face mask
Because 2020.