Custom Geek Box – July
Another customised gaming box made for me by my amazing girlfriend.
Caterpillar Construction Zone – Nintendo Game Boy Color
Choose from eleven tough and rugged Caterpillar machines including tractors, backhoes, and bulldozers. Dig ditches, move boulders, and perform daring rescues. Plus, solve missions including plowing and harvesting a field and building a boulder bridge.
Rating – Complete
Price Paid – £0 (Gift)
---
Tiny Toon Adventures: Dizzy's Candy Quest – Nintendo Game Boy Color
This is a puzzle solving game in which the player (as Dizzy from the Tiny Toons Cartoon) has to collect and return different types of candy to a friendly robot that needs the candy to free himself from Montana Max.
The game is divided in 5 worlds (The Studios, Ice World, City, Gogo Dodo's world, Looniversity) with varying numbers of sublevels.
Getting to the candy is made complicated by conveyor belts, trap doors and fans as well as dissolving bridges etc. To add to the trouble, clones of popular Tiny Toon characters (Plucky Hamton, Furrball etc.) are programmed to attack the player.
Extras can be collected for extra energy, time etc. The game is presented from a top down perspective. Estimated playtime approx. 30 hours.
Rating – Complete
Price Paid – £0 (Gift)
---
Super Mario Belt Buckle
A small metal Super Mario belt buckle.
---
Q*Bert Gift Mug
A lovely mug featuring Q*Bert. I love the graphics on this as the print is made to look like it is printed onto the wood of the arcade cabinet.
---
Pac-Man Lanyard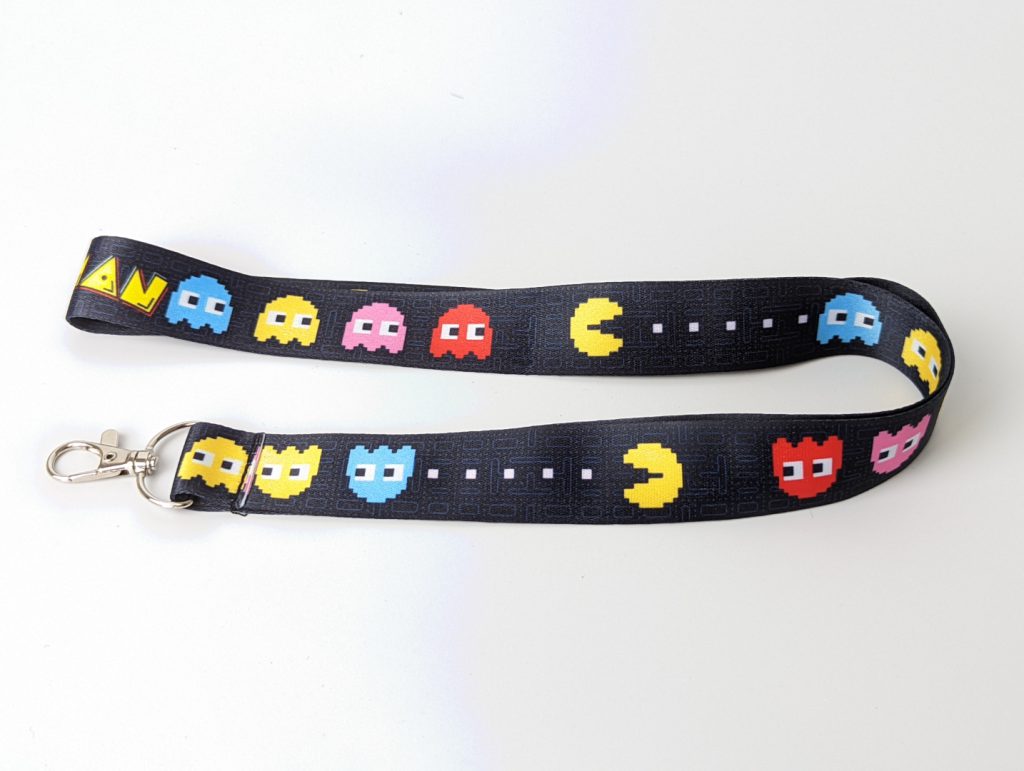 My keys will look great hanging from the end of this.