I purchased this bundle from a seller on Facebook, who I'd previously bought from a few years ago with no issue, this time however, was a pain in the ass.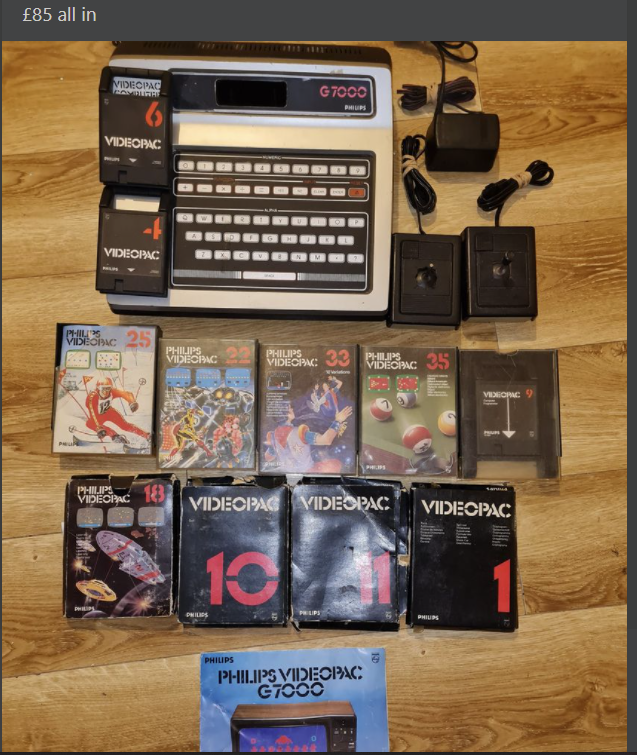 The guy originally wanted £85 for the console and the games, I didn't need the console but I needed the games for my collection. So I threw him an offer of £50 for just the games. He accepted which was nice. We exchanged messages and once I'd paid him through Paypal, that was when the problems started.
I sent him a message saying that I'd paid and gave him my address, then…..nothing. He didn't reply. Later on that night I sent him another message asking if he'd got the cash. No reply again. The following afternoon I was getting a bit anxious so I sent another message "Can you please let me know what's happening with this bud". Then a few minutes later he responds "You paid me yesterday, I received it and be posted out tomorrow…" I thought that was a very abrupt message, but hey it was a reply so I was happy.
Cut to 6 days later and the package still hadn't arrived. So yet again I reached out and asked if he had any tracking info for it. Can you guess what happened next? that's right, no reply. At this point I was really annoyed by this. I was sure I wasn't going to receive what I'd paid for, so the following night I raised a case with Paypal, stating that I hadn't received the goods I ordered. Within 2 minutes of the case being opened he had sent me a message with tracking info on.
I'll post the rest of the message thread here.
The games eventually arrived 10 days after I paid for them. Now the delivery time, although very long, was not what I have issue with. All it needed was a message or two firstly acknowledging that he'd received the money and a message letting me know when they were posted. A third message thanking me would have been nice too but apparently that's impossible. If you are going to sell your goods to people over Facebook, don't be like this guy, have some decency.