Metal Gear Solid 4: Guns of the Patriots – Playstation 3 (2008)
Metal Gear Solid 4 is the fourth major game in the Metal Gear Solid series developed by Hideo Kojima. It ties up all of the loose plot points of the previous games while bringing back a number of characters from the earlier games in the series such as Colonel Campbell, Naomi Hunter, Otacon, Meryl Silverburgh, Mei Ling, and many more. The game's main antagonist is Liquid Ocelot. Most of the story and the relationship are explained through cut-scenes with a considerable length. Due to the series extensive history, knowledge of the prior games is recommended to fully understand the story.
In this game, all of the actions of the previous game have been included along with some new ones such as the ability to roll on your back and fire and the ability to hide in bins scattered around the environment. Similar to the Subsistence re-release of MGS3, the player has full control of the camera rotation on one analogue stick while walking with the other. Shooting is now enhanced to support a new shoulder camera not seen in the franchise before, much similar to that of Resident Evil 4 which will help you to easily counter-attack the enemy without having to fire randomly or switching to 1st-person perspective. The Close Quarters Combat system has been redesigned and players are now able to interrogate guards for information or supplies. The earlier camouflage system has been replaced with Octocamo that allows Snake to blend into the environment. The stamina meter from Snake Eater has been replaced by a stress meter. Based on the fighting and the climate conditions it can offer additional accuracy and reduce sustained damage. The other meter, Psyche, reduces accuracy and can be replenished by reading an adult magazine, eating, or drinking.
I already had this game complete, however I wasn't happy with the condition of mine, as it seemed to have a bit of water damage to the front cover. So I replaced it, and with that, completed the PS3 part of my Top 10 Quest.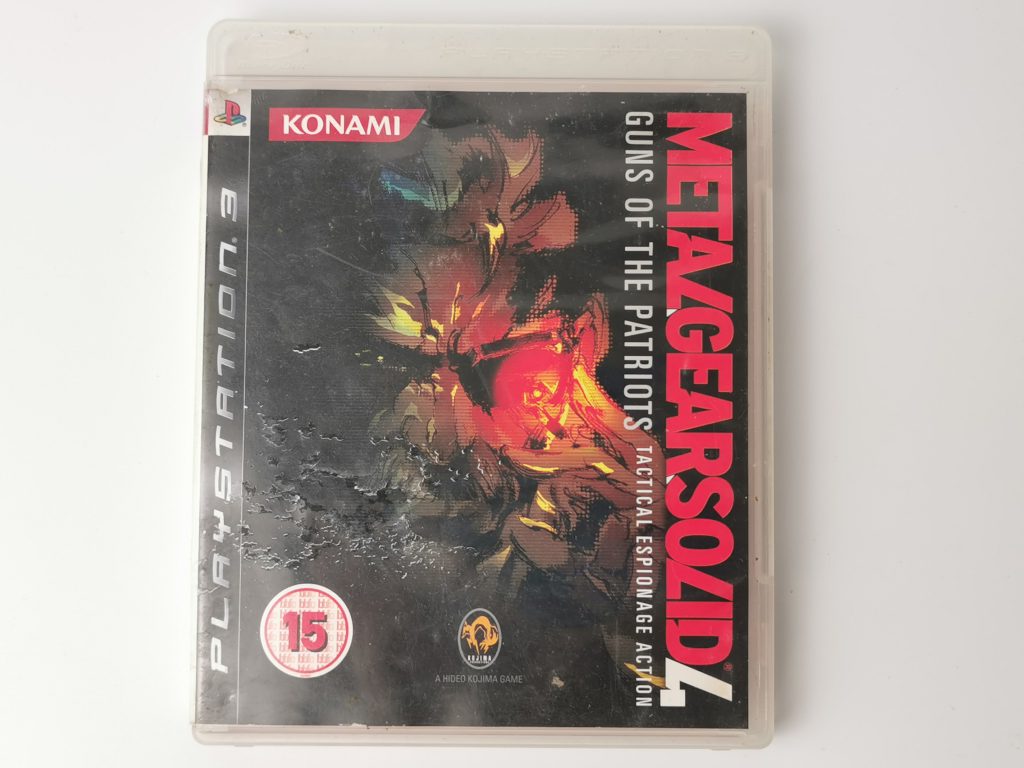 Top 10 Quest Progress