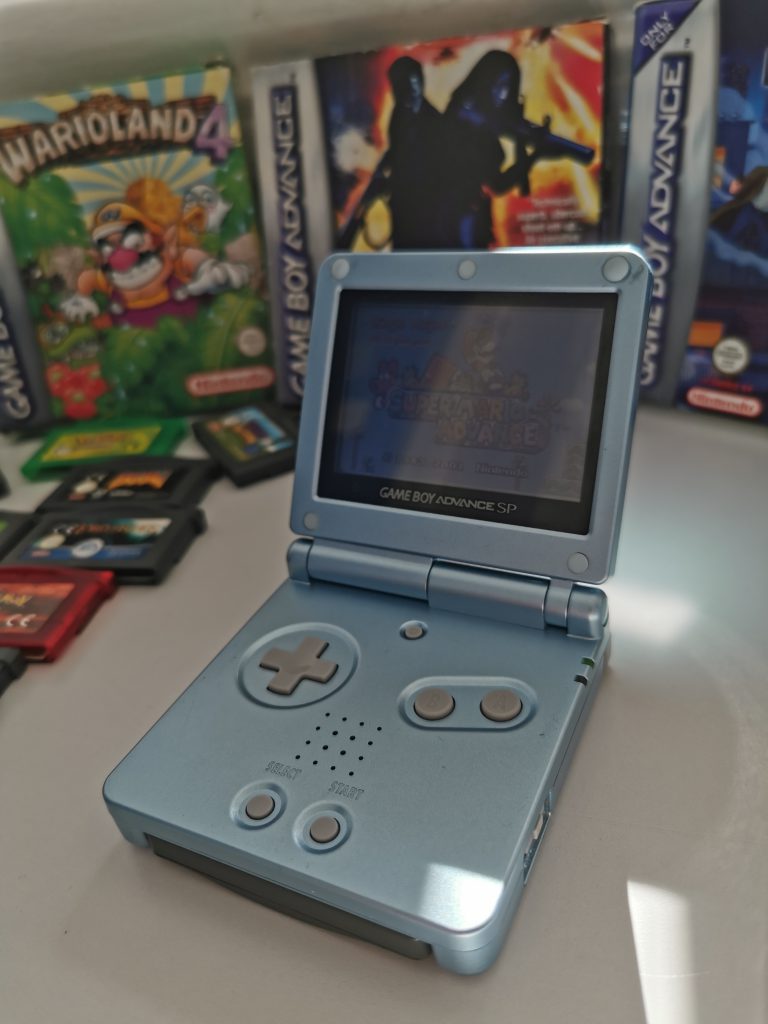 The Game Boy Advance SP was an upgrade to the Game Boy Advance and was released in 2003 as part of the 6th generation of games consoles. The SP is just over half the size of the original Game Boy Advance when its clamshell body is closed. It also includes a frontlit screen and is compatible with all previous Game Boy cartridges including Game Boy, Game Boy Color, and Game Boy Advance carts. The Game Boy Advance SP was also the first Nintendo handheld to feature a lithium ion battery, something previous Game Boys did not have.
I have the Pearl Blue version of the SP and I love it . The design is fantastic and it's very comfortable to play for long periods, the screen is bright and clear and the fact that it can play all previous generations of games is a massive win for this little handheld. The Battery life on this thing is amazing to boot. Overall a superb machine.
I eventually want to get the slightly more upgraded AGS-101 version of the SP as that has a brighter backlit screen instead of the previous version's frontlit screen.
Owned games –
Ecks Sever 5
Spyro Adventure
Super Mario Advance
Tony Hawks Pro Skater 2
Pokemon: LeafGreen Version
Pokemon: Ruby
Crash & Spyro Superpack Vol 3
Max Payne
The Lord Of The Rings: The Two Towers
The Sims: Busting Out
Doom
Ecks Sever 2: Ballistic
NES Classics Series: Super Mario Bros.
Wario Land 4
The Sims 2