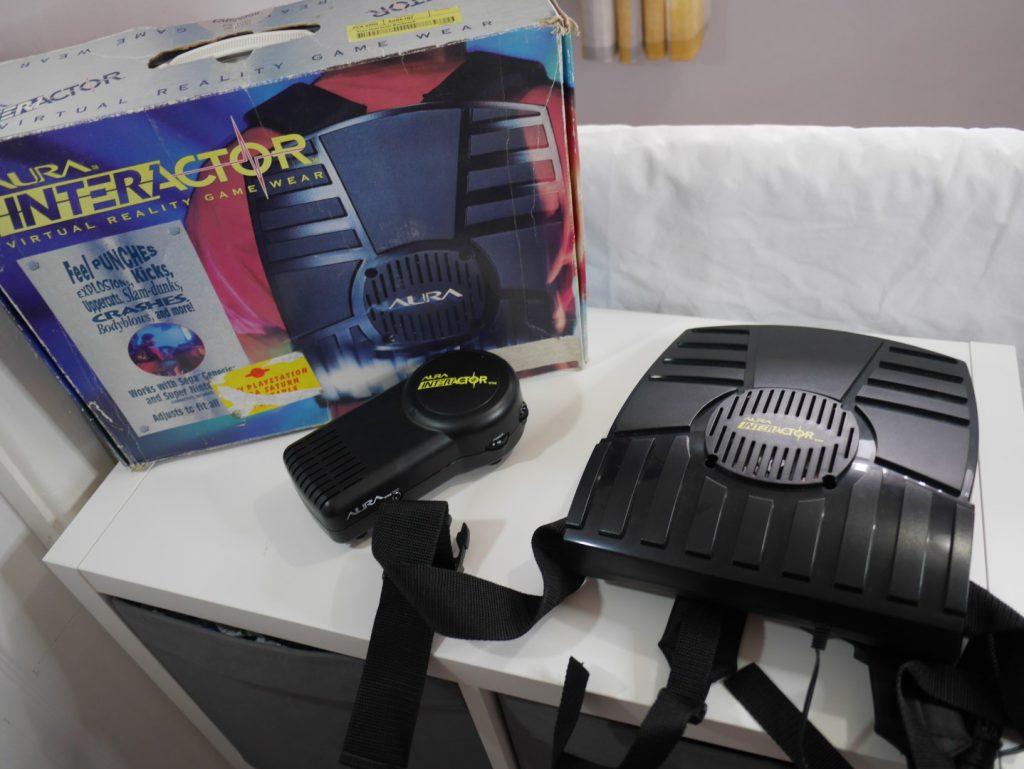 The Aura Interactor is a wearable force-feedback device developed by Aura Systems that monitors an audio signal and uses Aura's patented electromagnetic actuator technology to convert bass sound waves into vibrations that can represent such actions as a punch or kick. It was compatible with the Super Nintendo, Sega Genesis and Sega CD consoles. It is the first commercially available haptic suit released on September 5, 1994.
Aura signed a deal with Acclaim to promote Mortal Kombat II. In addition to inclusion in Aura's $5,000,000 advertising campaign, Acclaim put Interactor cards in the Mortal Kombat II game boxes and Aura packed Acclaim information in its Interactor packaging. Also as part of the deal, Acclaim programmed special audio cues into the game code which would trigger responses from the Interactor.
In reality the Interactor is a glorified set of stereo speakers, compatible with any device with a standard headphone output (though specific cables were offered for easier use with the two aforementioned consoles). It uses sound to create pulses near the user's chest or back – it has no way of discerning what happens on screen.
Rating – Boxed No Manual
Price Paid – £12 (Cash Converters)