The Nintendo Wii was released in 2006 as part of the 7th generation of games consoles directly competing with Microsoft's Xbox 360 and Sony's PlayStation 3. The early models of the Wii are fully backward-compatible with all GameCube games and most accessories. The Wii introduced the Wii Remote controller, which, when connected via Bluetooth, can be used as a handheld pointing device and which detects movement in three dimensions.
It is no exaggeration to say that the Wii changed the gaming world when it was released (at least for a few short years at least) because it introduced the use of motion controls. The Wii controller features a combination of built-in accelerometers and infrared detection to sense its position in 3D space. The Wii's use of motion controls would ultimately be directly responsible for the creation of the Sony Playstation Move and Microsoft Xbox Kinect accessories.
I have had the Wii for quite a long time and I really like it. It's perfect for casual gaming and the majority of games facilitate this. The controllers feel great to hold and with the added 'motion plus' accessory, are really quite accurate. The design of the console looks great, it still doesn't look outdated nearly 15 years later after its launch. I would like to in the future add the black version to my collection.
My main gripe with the Wii is that some of the games rely too heavily on the motion controls and occasionally it negatively impacts the experience of playing games.
I have my Wii modded and it includes many Wii games and it also has a lot of Gamecube games on the hard drive hooked up to it. It was very easy to mod and I would definitely recommend doing it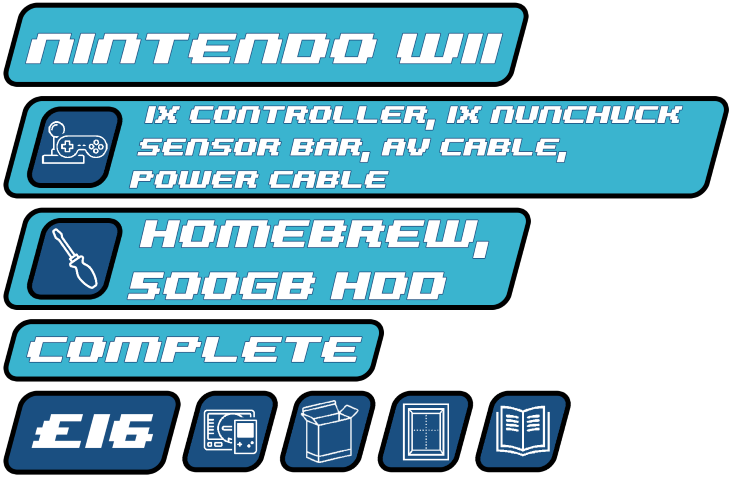 Top 10 Progress