The Nintendo Wii was released in 2012 and was the first 8th generation video game console which would eventually compete with Microsoft's Xbox One and Sony's PlayStation 4.
The Wii U was Nintendo's first HD console and was fully compatible with its previous Wii's software library as well as its hardware accessories. Its main draw was having a controller that features an embedded 6.2 inch (15.7 cm) resistive touchscreen which could be used as a supplement to the main display or in supported games to play the game directly on the gamepad.
The Wii U was originally released in two bundles. The white 8gb basic bundle and the 32gb black deluxe version.
The Wii U was met with a mixed reception with a number of consumers becoming confused and originally believing that the Wii U was only another accessory to the Wii.
I have the black 32gb deluxe edition of the Wii U and the console itself looks fairly modern and sleek, with its curved sides and slim profile. The shiny black unfortunately shows up all imperfections and I would have preferred if it was a matt black as opposed to the shiny black it is.
The controller is a bulky ugly slab of plastic. It is fairly comfortable to hold and doesn't weigh too much so holding it for a long period of time is no problem. The screen on the controller is bright and colourful enough and is very responsive.
My main problem with the controller is that it has quite poor battery life and there's no getting away from the fact that it looks more like a toy than a serious game controller.

With the benefit hindsight it's plain to see that the ill-fated Wii U was more of a proof of concept and definitely influenced Nintendo's next console the Switch .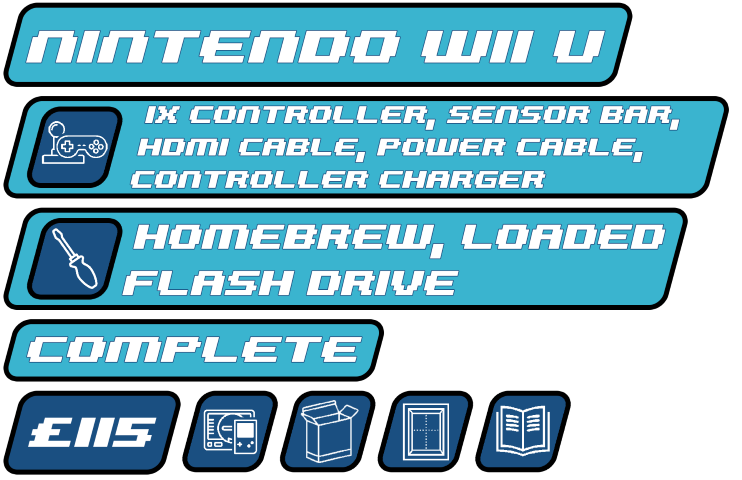 Top 10 Progress