The Game Boy Color (commonly abbreviated as GBC) is a handheld game by Nintendo which was released in 1998. It is the successor to the original Game Boy and is part of the Game Boy family.
The Game Boy Color is part of the fifth generation of video game consoles. The GBC's primary competitors in Japan were the grayscale 16-bit handhelds, SNK's Neo Geo Pocket and Bandai's WonderSwan, though the Game Boy Color outsold them by a wide margin. With Sega discontinuing the Game Gear in 1997, the Game Boy Color's only competitor in the United States was its predecessor, the Game Boy, until the short-lived Neo Geo Pocket Color was released in North America in August 1999.
Due to its backward compatibility with Game Boy games, the Game Boy Color's launch period had a large playable library. The system amassed a library of 576 Game Boy Color games over a four-year period. While the majority of the games are Game Boy Color exclusive, approximately 30% of the games released are compatible with the original Game Boy.
The Game Boy and the Game Boy Color combined have sold 118.69 million units worldwide making them the third-best-selling system of all time.
For dozens of select Game Boy games, the Game Boy Color has an enhanced palette built-in featuring up to 16 colours – four colours for each of the Game Boy's four layers. If the system does not have a palette stored for a game, it defaults to a palette of green, blue, salmon, black, and white. However, at power up, one of 12 built-in colour palettes is selectable by pressing a directional button and optionally A or B while the Game Boy logo is present on the screen.
These palettes each contain up to ten colours. In most games, the four shades displayed on the original Game Boy translate to different subsets of this 10-color palette, such as by displaying movable sprites in one subset and backgrounds in another. The grayscale (Left + B) palette produces an appearance similar to that experienced on the original Game Boy, Game Boy Pocket or Game Boy Light.
The GBC features a colour screen rather than monochrome, but it is not backlit. It is slightly thicker and taller and features a slightly smaller screen than the Game Boy Pocket, its immediate predecessor in the Game Boy line. The American English spelling of the system's name, Game Boy Color, remains consistent throughout the world.
The logo for Game Boy Color spells out the word "COLOR" in the five original colours in which the unit was manufactured: Berry (C), Grape (O), Kiwi (L), Dandelion (O), and Teal (R).
Game Boy Color exclusive games are housed in clear-coloured cartridges. They are shaped differently than original Game Boy cartridges.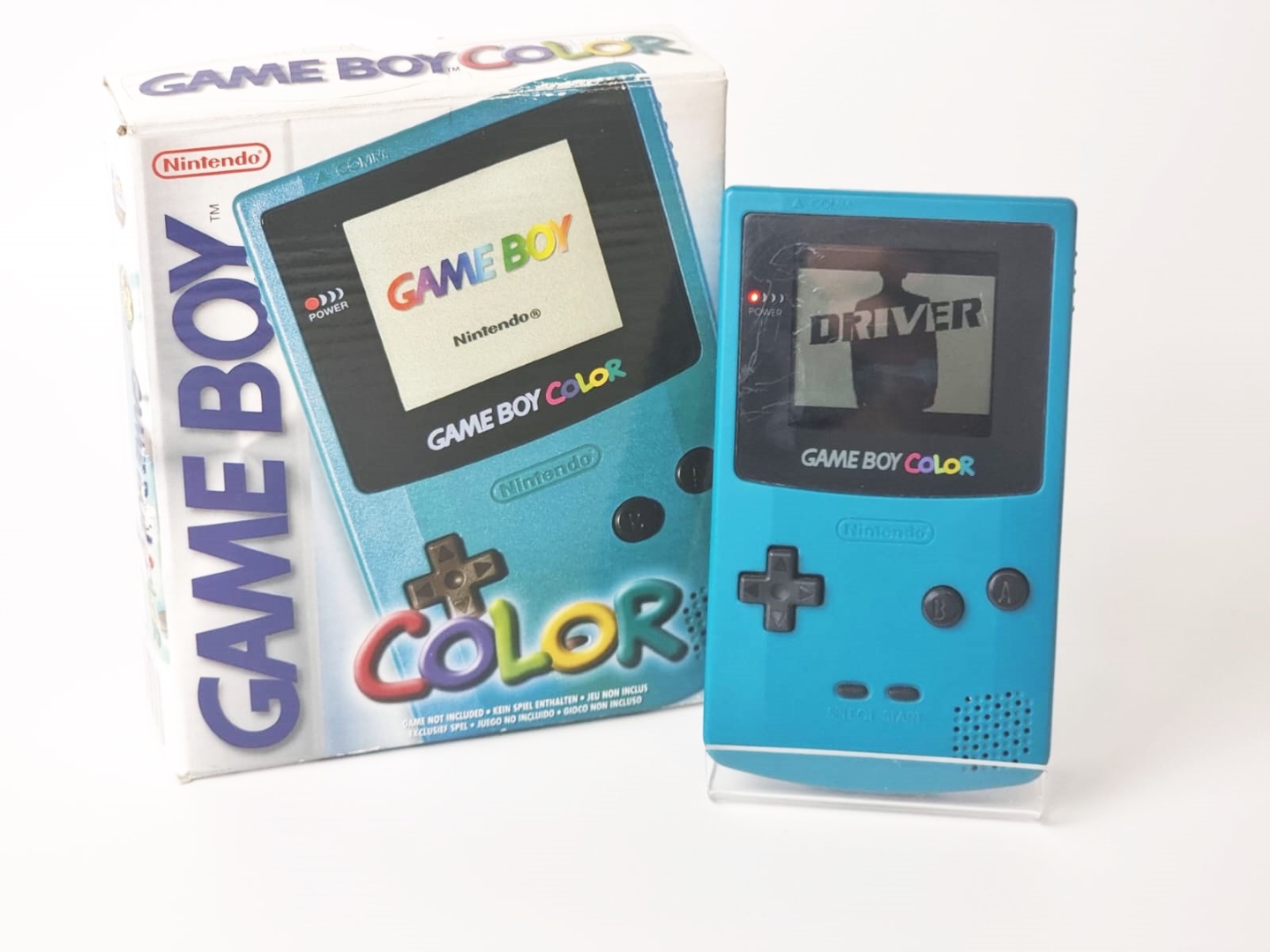 Top 10 Quest Progress