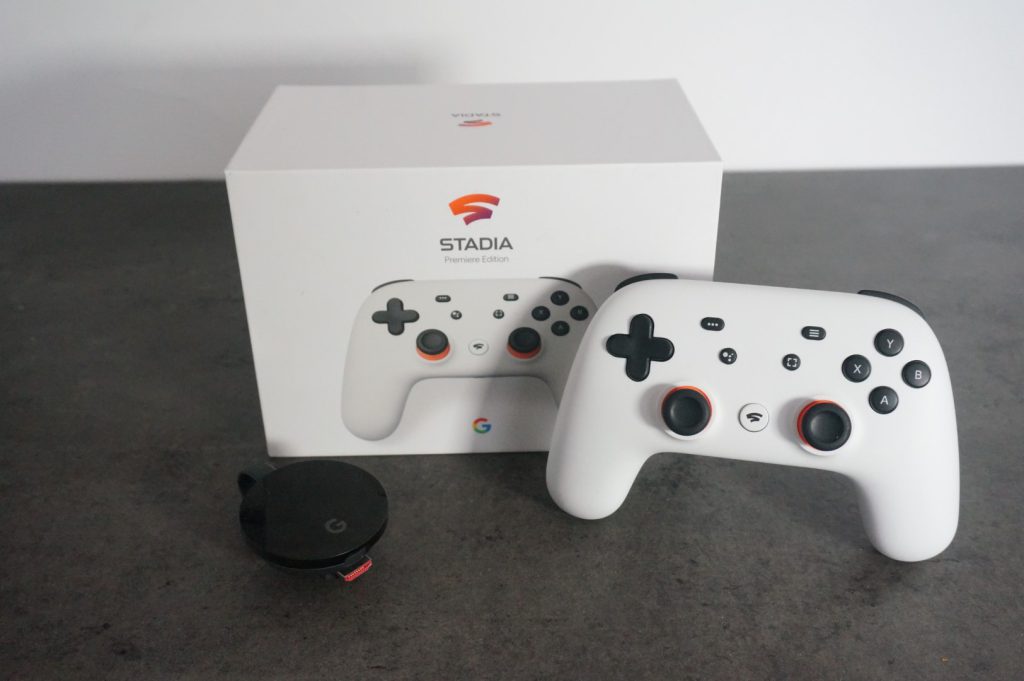 Stadia is a cloud gaming service developed and operated by Google and was publicly launched in November 2019. It is advertised to be capable of streaming video games to players up to 4K resolution at 60 frames per second with support for high-dynamic-range via the company's numerous data centres. It is accessible through Chromecast Ultra devices, the Google Chrome web browser on personal computers as well as other Chromium-based browsers, the Stadia mobile app on supported Android smartphones, and Chrome OS tablets. The service competes with Sony's PlayStation Now, Nvidia's GeForce Now, Amazon's Luna, and Microsoft's Xbox Cloud Gaming.
Stadia requires users to purchase games from its store in order to stream them. While the base service is otherwise free, a Pro tier monthly subscription allows users to stream in up to 4K resolution, 5.1 surround sound, and offers a growing collection of free games that the user has access to while they are subscribed. Both tiers allow users to play online multiplayer without any additional costs. Stadia is integrated with YouTube, and its "state share" feature allows players to launch a supported game from a save state shared by another player via permalink. The service supports Google's proprietary Stadia game controller, along with various non-Stadia controllers through USB and Bluetooth connections.
Stadia is a cloud gaming service, and does not require additional computer hardware, only requiring the device to have an Internet connection and Google Chrome support. Stadia supports the streaming of games in HDR at 60 frames per second with 4K resolution, and anticipates eventually reaching 120 frames per second at 8K resolution. Players can start games without having to download new content to their personal device. Players can opt to record or stream their sessions onto YouTube through Stadia. Viewers of such streams can launch the games directly from the stream with the same save state that they were just watching.
The streaming technology enables new features on Stadia. Stream Connect allows Stadia players, cooperatively playing the same game with friends, to have picture-in-picture inserts on their display of their friends' point-of-view in the game. The streaming technology allows for larger number of concurrent players on a game server.
Google developed its own controller for Stadia. It has two thumbsticks, a directional pad, four main face buttons, two sets of shoulder buttons, and five additional controller face buttons. To use the controller, players can either plug it into a compatible device with a USB cable, or connect it over Wi-Fi to a local network for a direct connection to Google's Stadia servers, which reduces input lag.
Rating – Complete
Price Paid – £16 (Cash Converters)